Call to Artists for Paint the Towns in Fall Color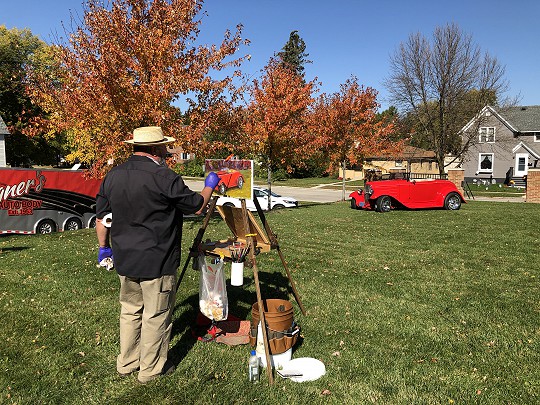 Thursday Oct. 7 - 14, 2021
Call to Artists for Paint the Towns in Fall Color
Plein Air Competition and Exhibition
Upcoming Events
Bouncing Back: Student Art Show
in Gallery 110 North
"Bouncing Back" Student Art Show is generously sponsored by Paul & Kathy Sartori and Franz Backus. The public is invited to join us for the opening reception, Friday, March 12th from 5:00 to 7:00pm. Admission is free. Visitors will enjoy beautiful music featuring student musicians from the Sound of Music Studio, Emmie Christensen, owner, and the Thomas Pibal Music Studio.
Sentimental Journey in Song
Music Through the Decades
Only advance tickets will be sold for four performances of Sentimental Journey in Song. Please visit our website to order now. Social distancing and masks are required.
Water's Edge Artists
Tribute to Kitty Lynne Klich
As an innovative and creative presence, our efforts involve layers of teamwork and camaraderie. We have relied on effective and caring leadership to help guide our preservation path. Each leader weaves their own knowledge and experiences into the fabric of the group, building upon and then expanding possibilities for partnering and community collaboration. As an exemplary leader, Kitty Lynne Klich has shared her vision with passion and clarity. With this Memorial Tribute and Exhibition of on-site (plein air), and studio artworks, WEA is privileged to partner with the Plymouth Arts Center to honor Kitty's Legacy of Leadership.. For more information about Water's Edge Artists, visit their website: www.watersedgeartists.com