Call to Artists for Paint the Towns in Fall Color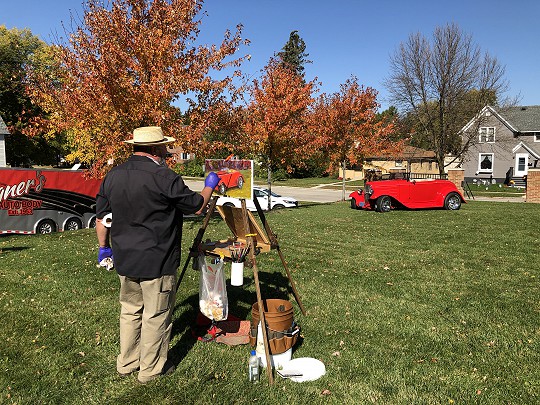 Thursday Oct. 7 - 14, 2021
Call to Artists for Paint the Towns in Fall Color
Plein Air Competition and Exhibition
Upcoming Events
Plymouth Gateway Arch Dedication
From Cheeseville to the Cheese Capital of the World
Community Event, All Ages
Please join us for the Plymouth Gateway Arch Ribbon Cutting Ceremony and Celebration! The Plymouth Advancement Association, in partnership with the Plymouth Arts Center, Plymouth Chamber of Commerce, and Plymouth Historical Society, invites the community to attend "From Cheeseville to the Cheese Capital of the World." This celebration to dedicate the Plymouth Gateway Arch and restored Railroad Trestle, will be held in historic downtown Plymouth, Wisconsin, Saturday, May 29th from 10am to 3pm (with a rain date of Sun. May 30.) Admission for this fun, family event is free.
Spring Art Tour "Northern Moraine Spring Art Tour"
Two-Day Self-Guided Art Tour
FREE FAMILY ROCK PAINTING
During the Spring Art Tour
Community Event, All Ages
Click Here for Info Sheet Are you looking for a fun family event? The Plymouth Arts Center has it! Free Family Rock Painting! Drop in Saturday, June 5th from 10am to 2pm during the Spring Art Tour. Join Education Coordinator, Tricia Roberts, as she leads FAMILY ROCK PAINTING on the PAC PLAZA. Paint rocks for fun and decorate our community! Find PAC's special rock & win a prize! All supplies provided!